Welcome to Payne Stewart Golf Club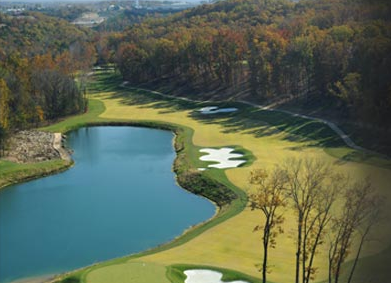 Breaking News!
GOLF WEEK Magazine recently announced the Payne Stewart Golf Club has been ranked as one of the TOP 40 new course layouts!
---
The Payne Stewart Golf Club is a tribute course honoring the life and legacy of golf legend Payne Stewart. See the Payne Stewart tab on our menu bar for Payne's biography. The Payne Stewart Golf Club is located in Branson, Missouri, the live music show capital of the world, in the area's newest development – Branson Hills. Branson Hills is just minutes from the award winning Branson Landing which offers restaurants, shopping and entertainment on lake Taneycomo. Branson's famous HWY 76 strip is just around the corner with shows, attractions, Silver Dollar City and Table Rock Lake. Branson Hills and the showcase Payne Stewart Golf Club offer the best of Branson golf, Real Estate, and retirement living.
The Payne Stewart Golf Club is a tribute to Missouri native and favorite son, Payne Stewart. It is difficult not to be affected by the story of Payne's life and to feel his legacy when you play this championship golf course. Each hole at the PSGC is interwoven with a story of Stewart's life and golfing experiences throughout his career. The course was designed by Chuck Smith with design consultant and PGA Professional, Bobby Clampett.
The Payne Stewart Golf Club now has all 18 holes OPEN for play! Join us at the Payne Stewart Golf Club to be one of the first to walk in the footsteps of a legend. Take your best clubs and show how you can hit. If you're looking for a new gear – check hybridgolfclubs.net. The fabulous Payne Stewart Golf Club Clubhouse is open. The Club is managed by Hilton Golf. Also now open is the Hampton Inn on the Branson Hills property, just a few hundred yards from the Clubhouse.